2018 Regional Conference and Awards Program- May 17, 2018 at San Diego Manchester Grand Hyatt
Regional Conference was held on May 17, 2018. Thank you to all that attended. It was a great day of networking, learning and awards! If you missed it, we hope to see you next year!
Need additional award trophies for your team? Click here for the order form. Complete and email form directly to award vendor.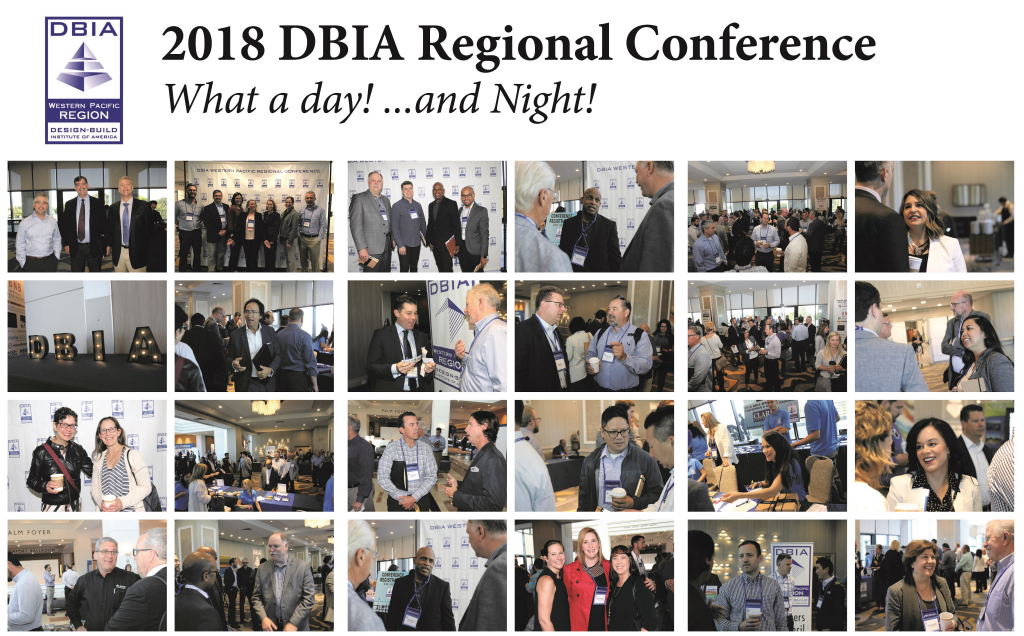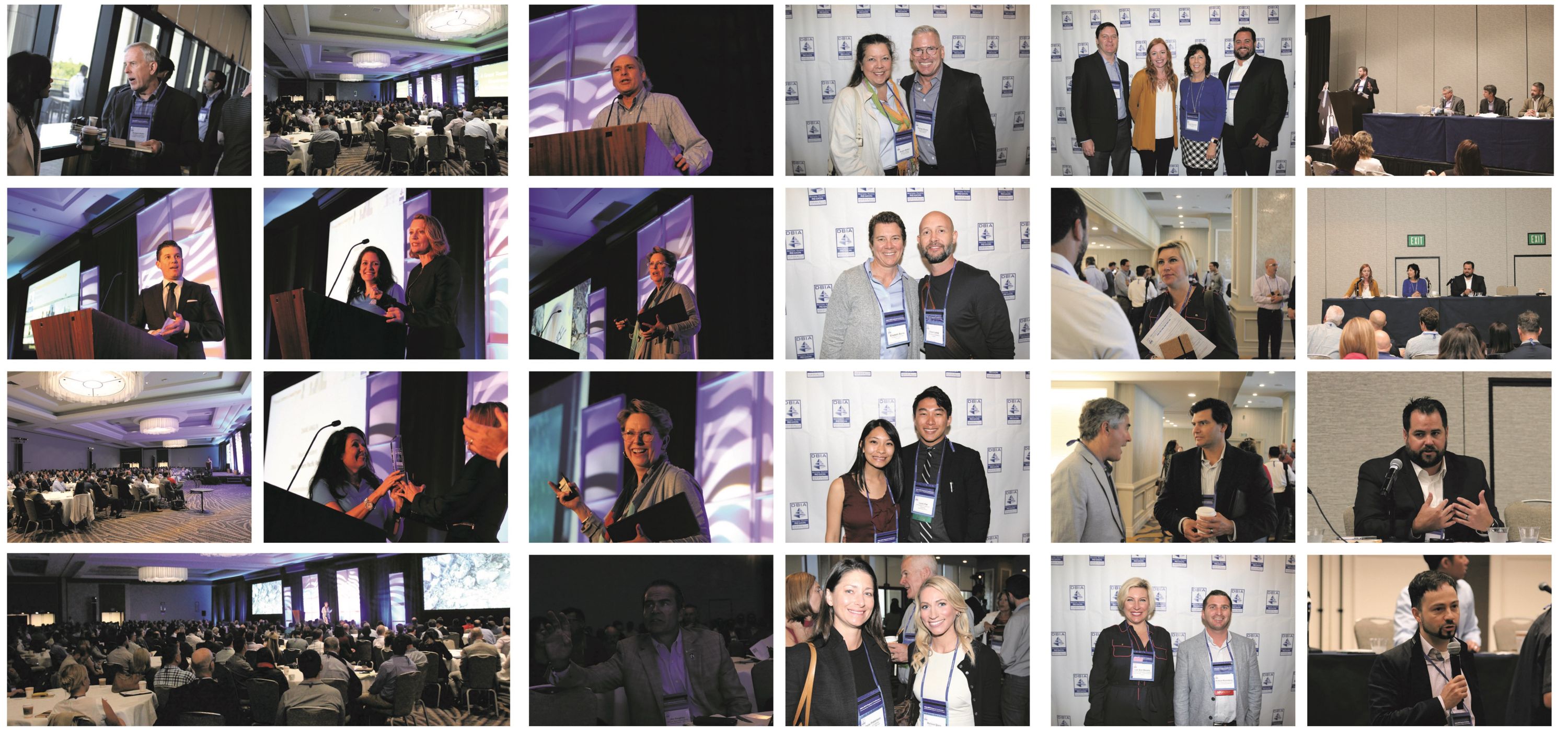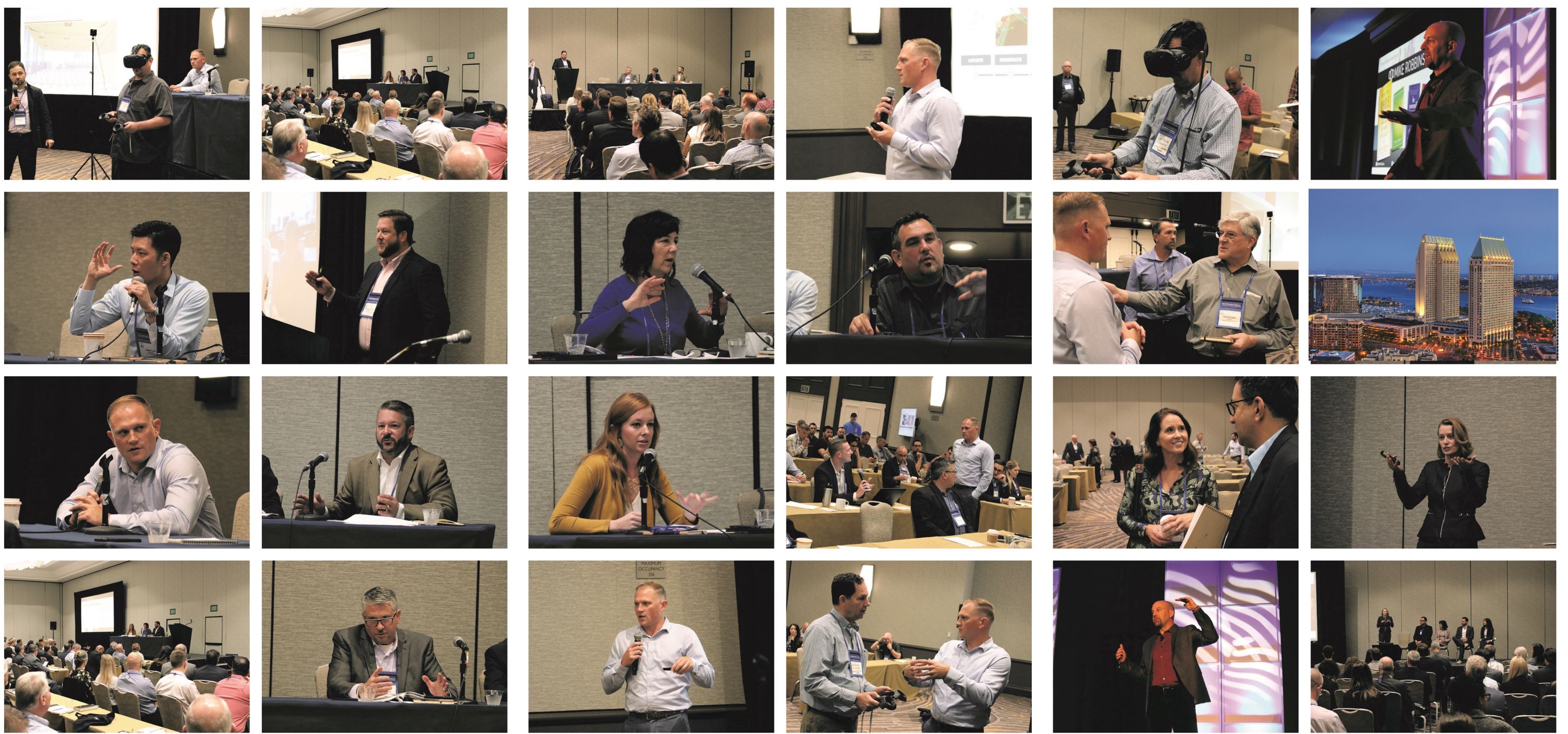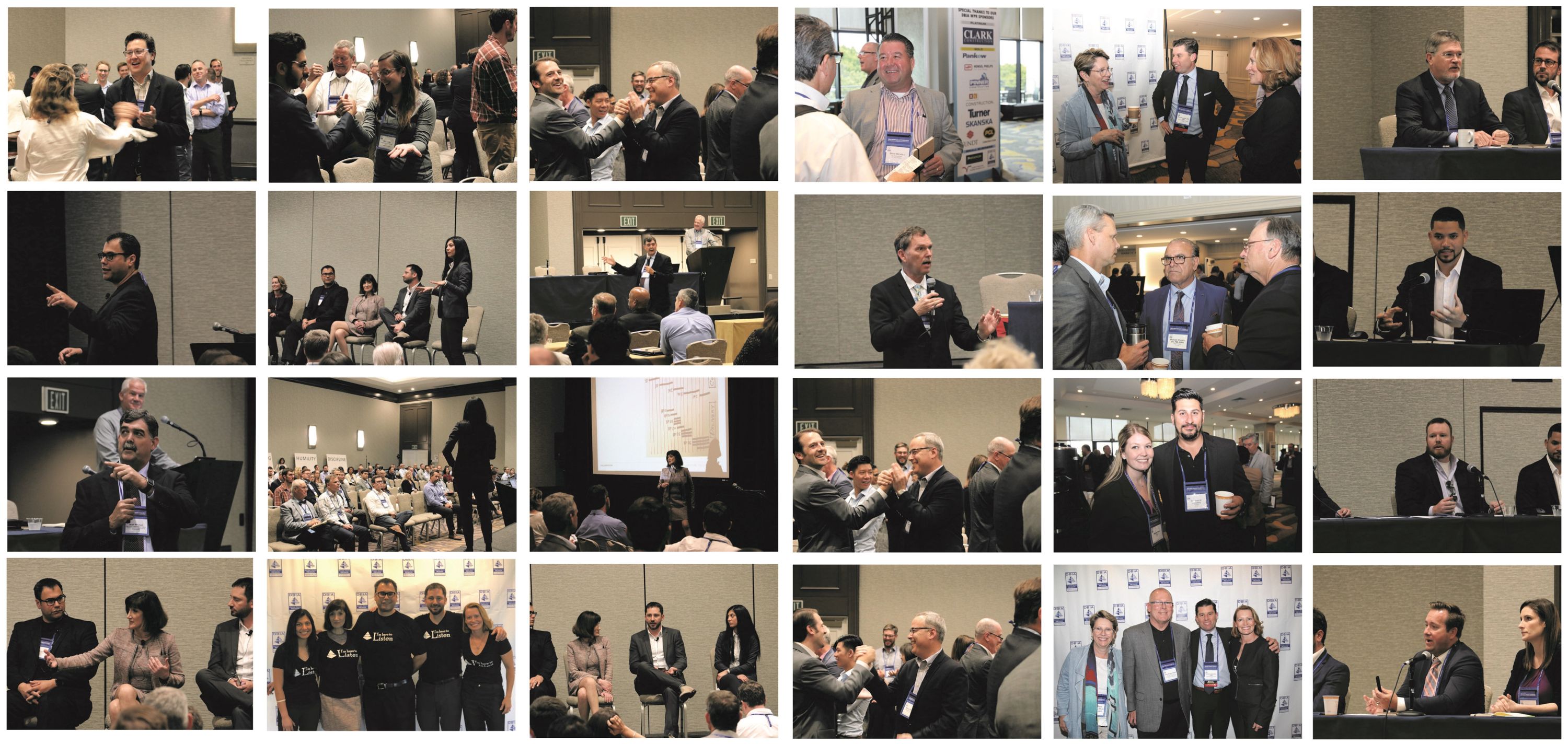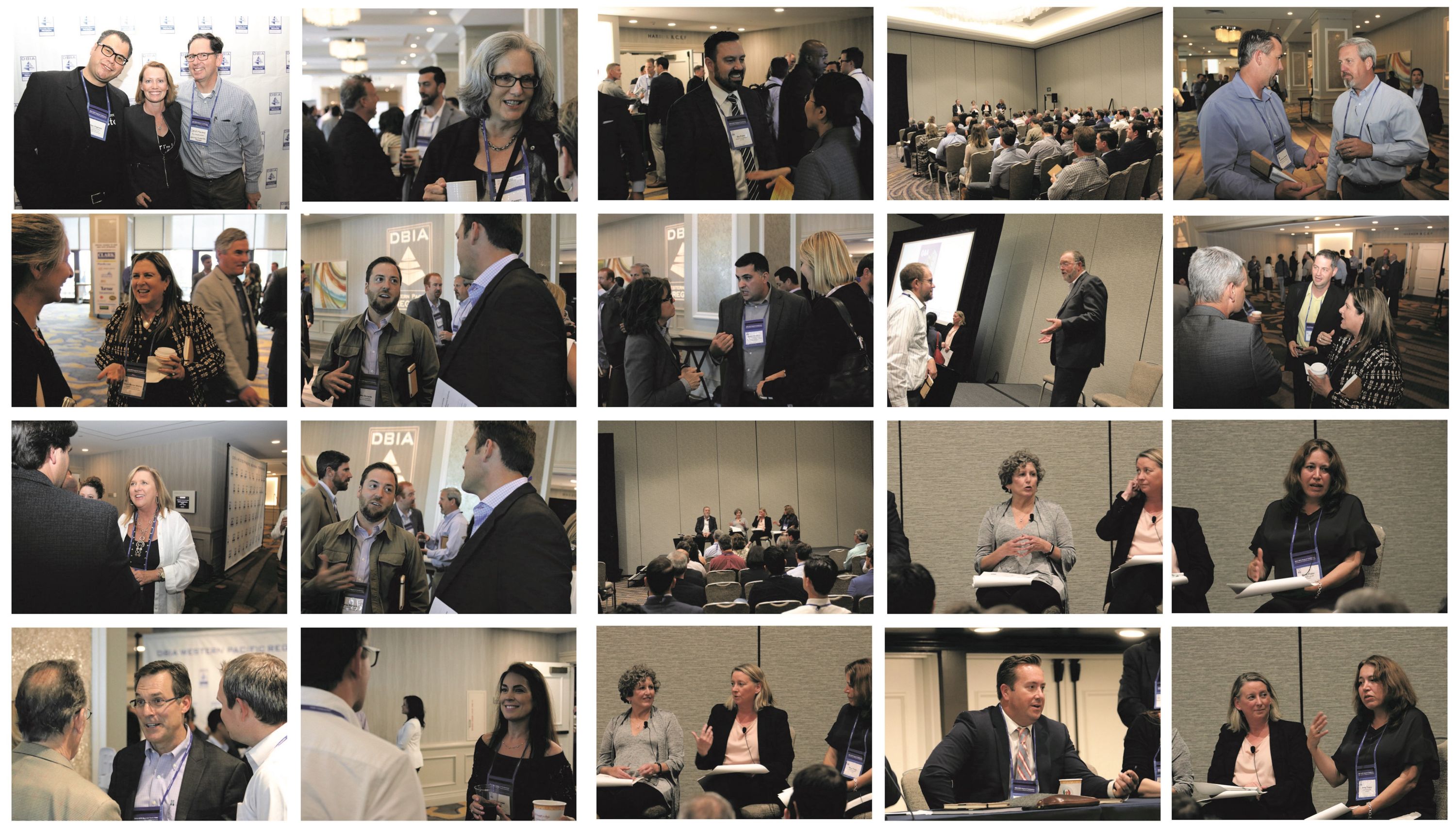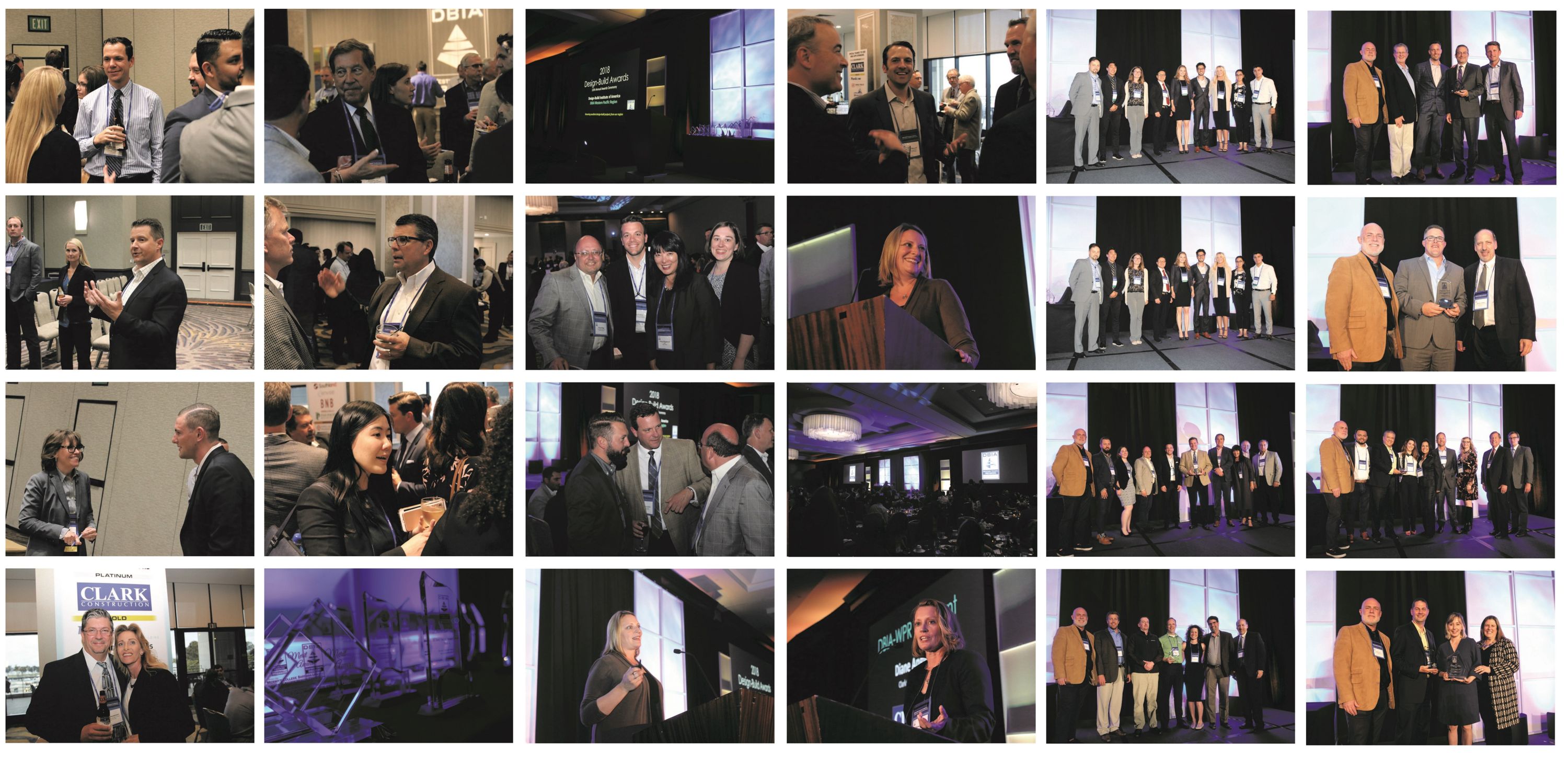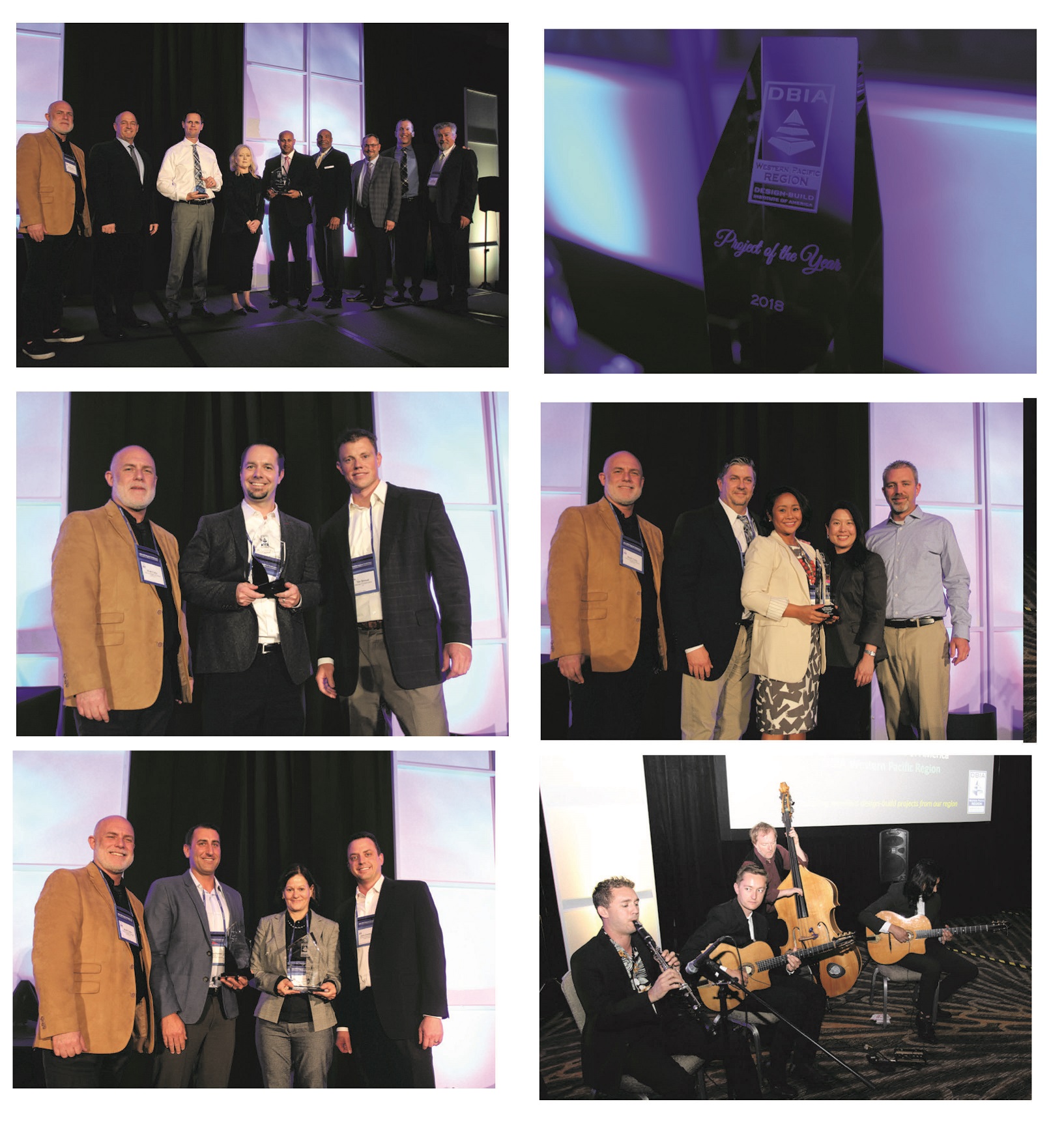 To view all the photos and download as desired, please use this link.
Leaders in Integration Series
Regional leaders speak about removing barriers and building relationships.

THANK YOU TO OUR SPONSORS!!!
PLATINUM SPONSOR

GOLD SPONSORS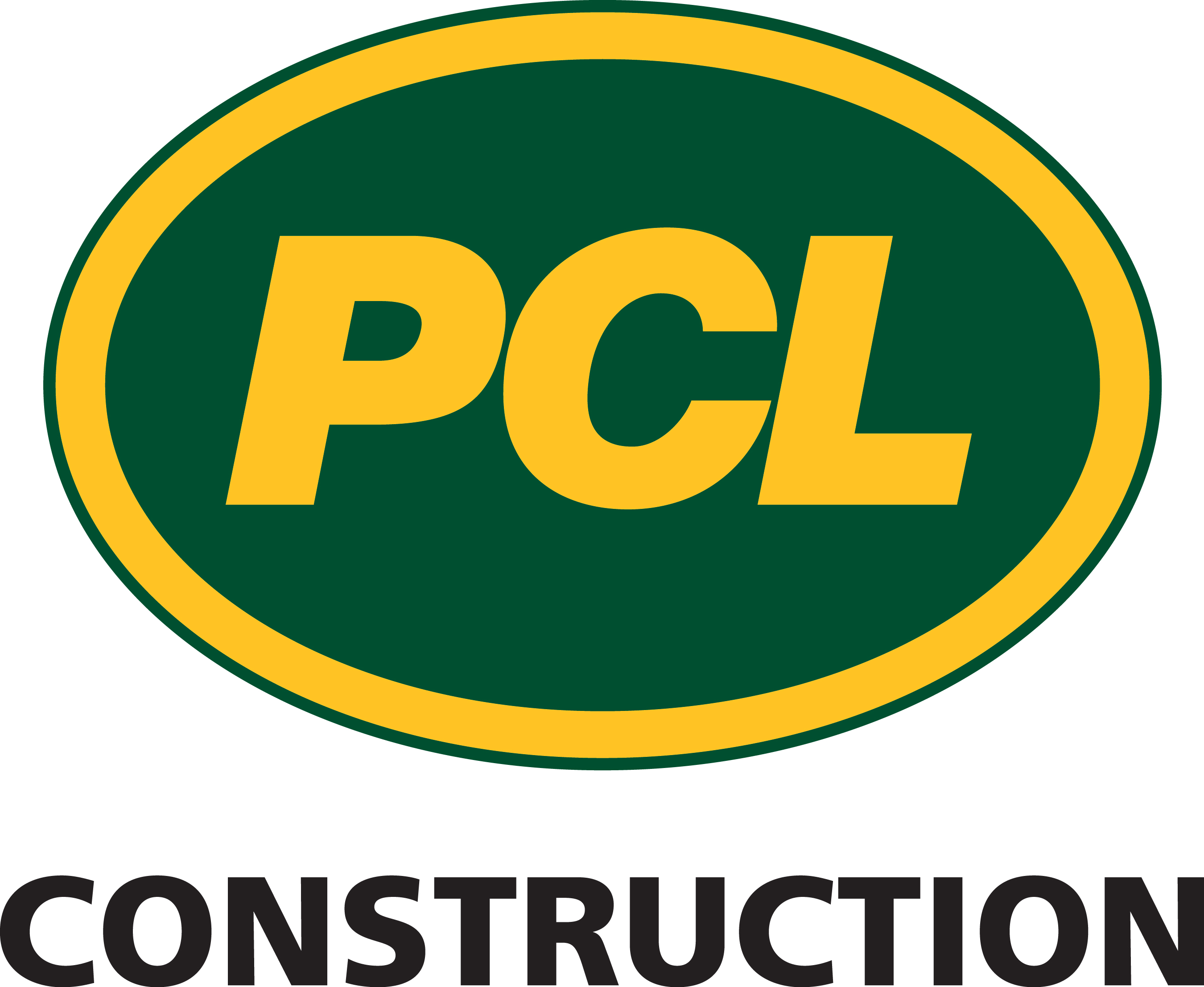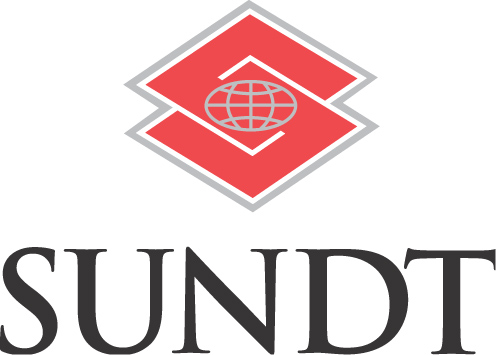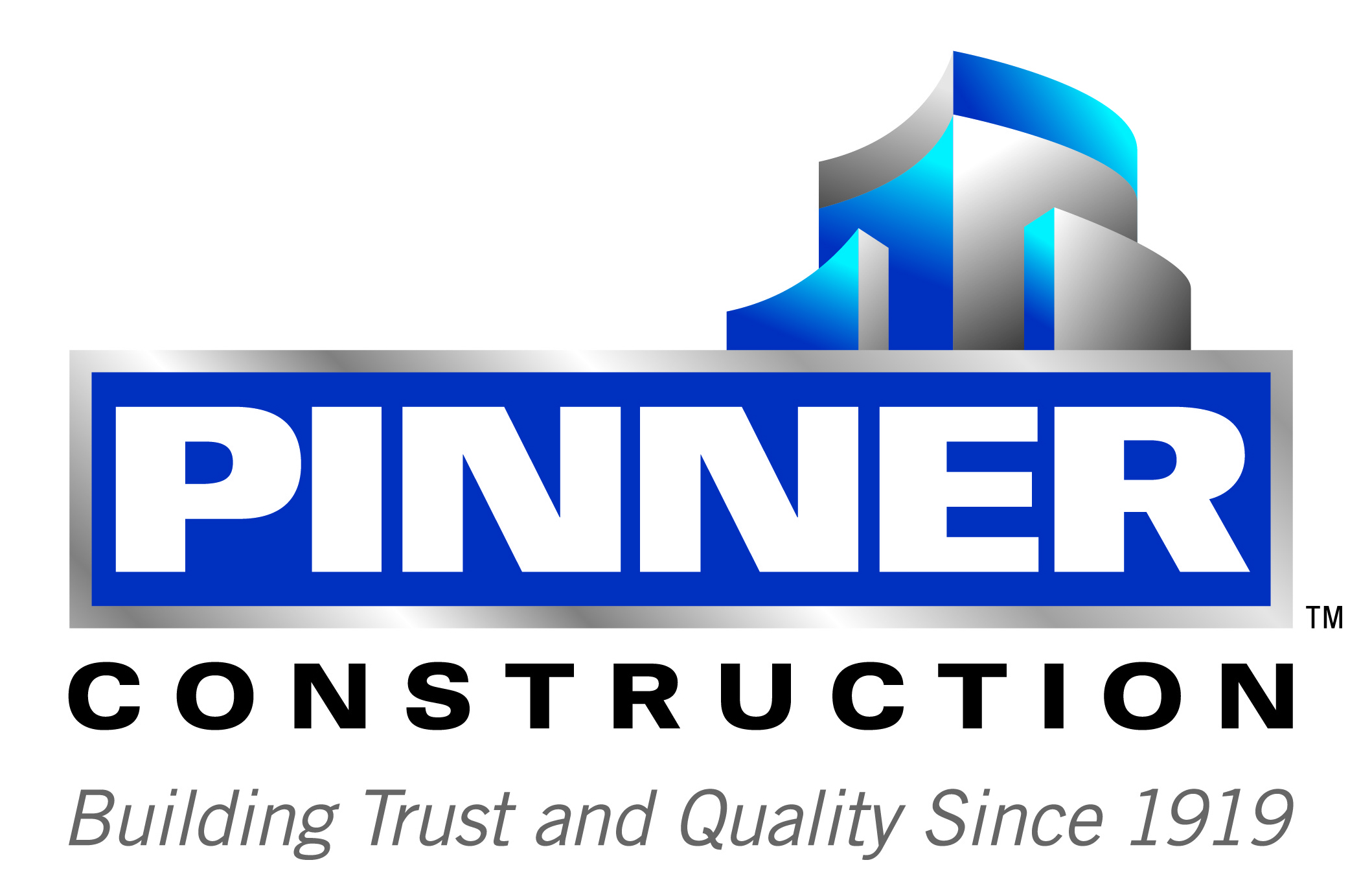 SILVER SPONSORS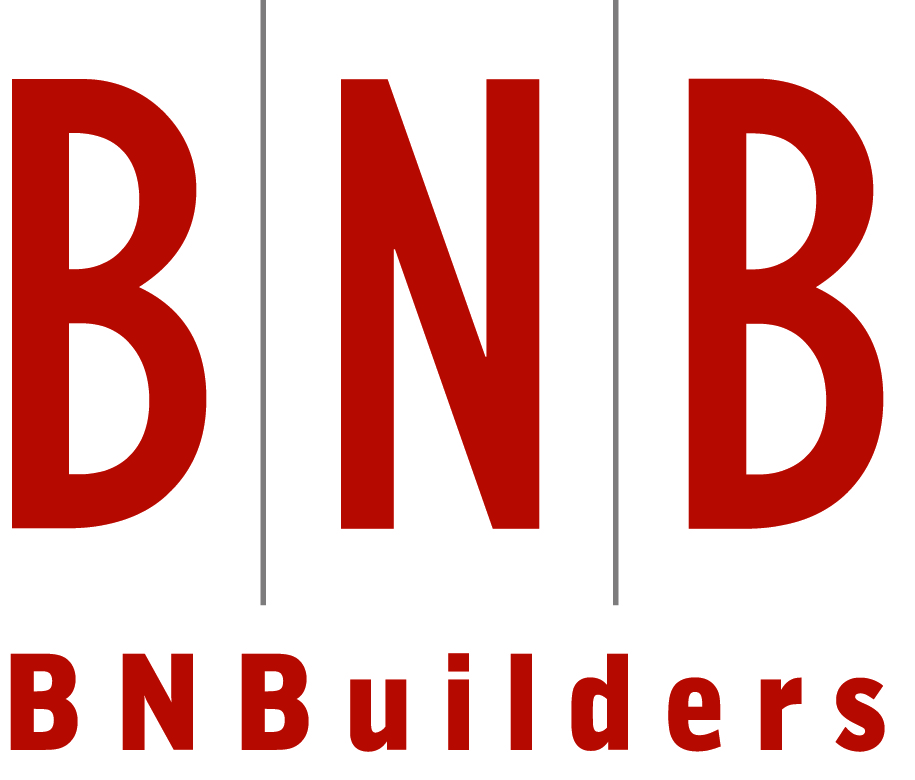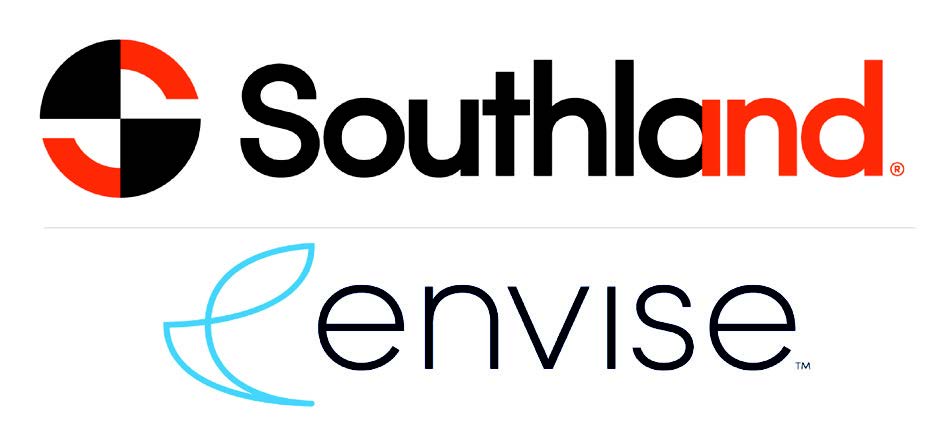 BRONZE SPONSORS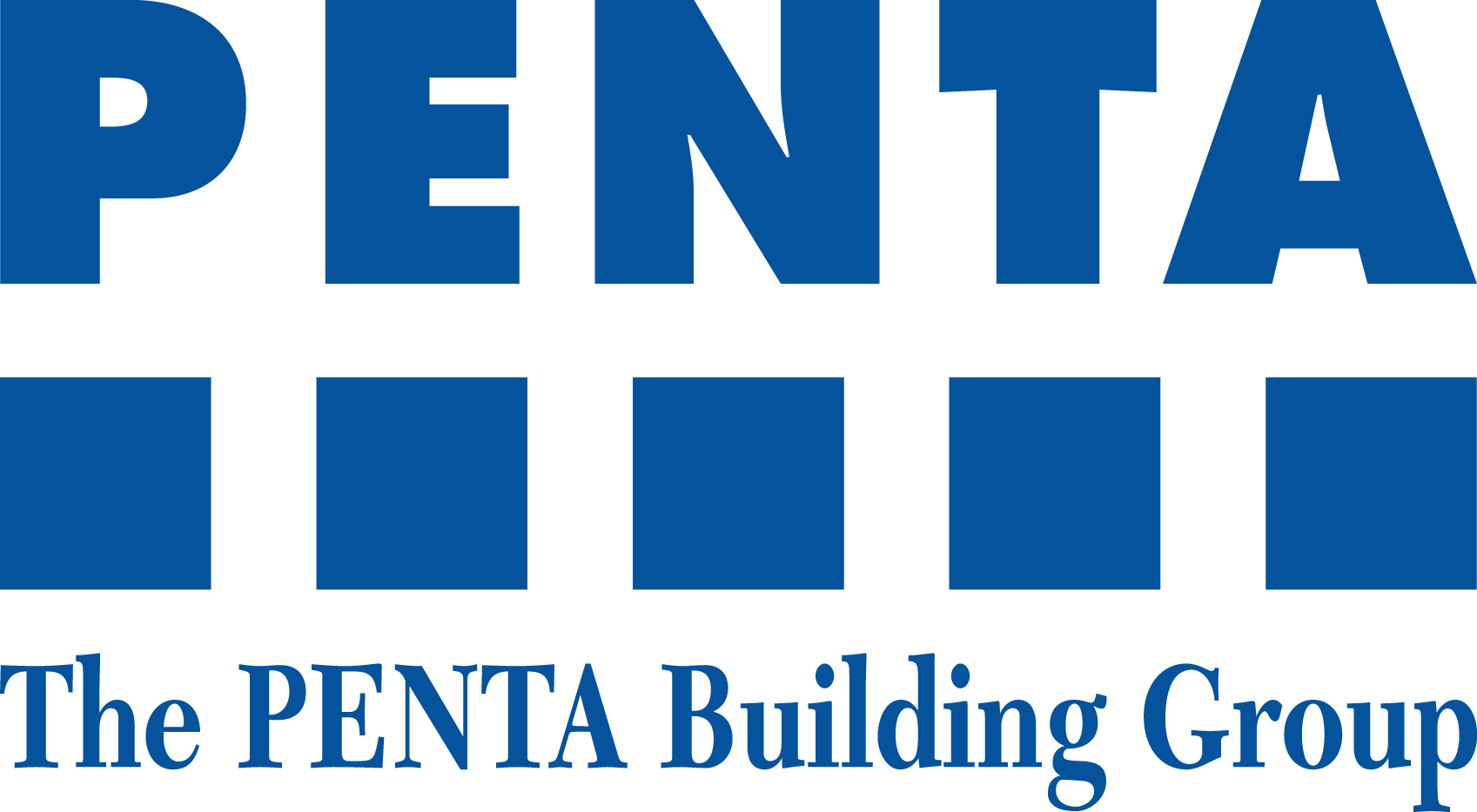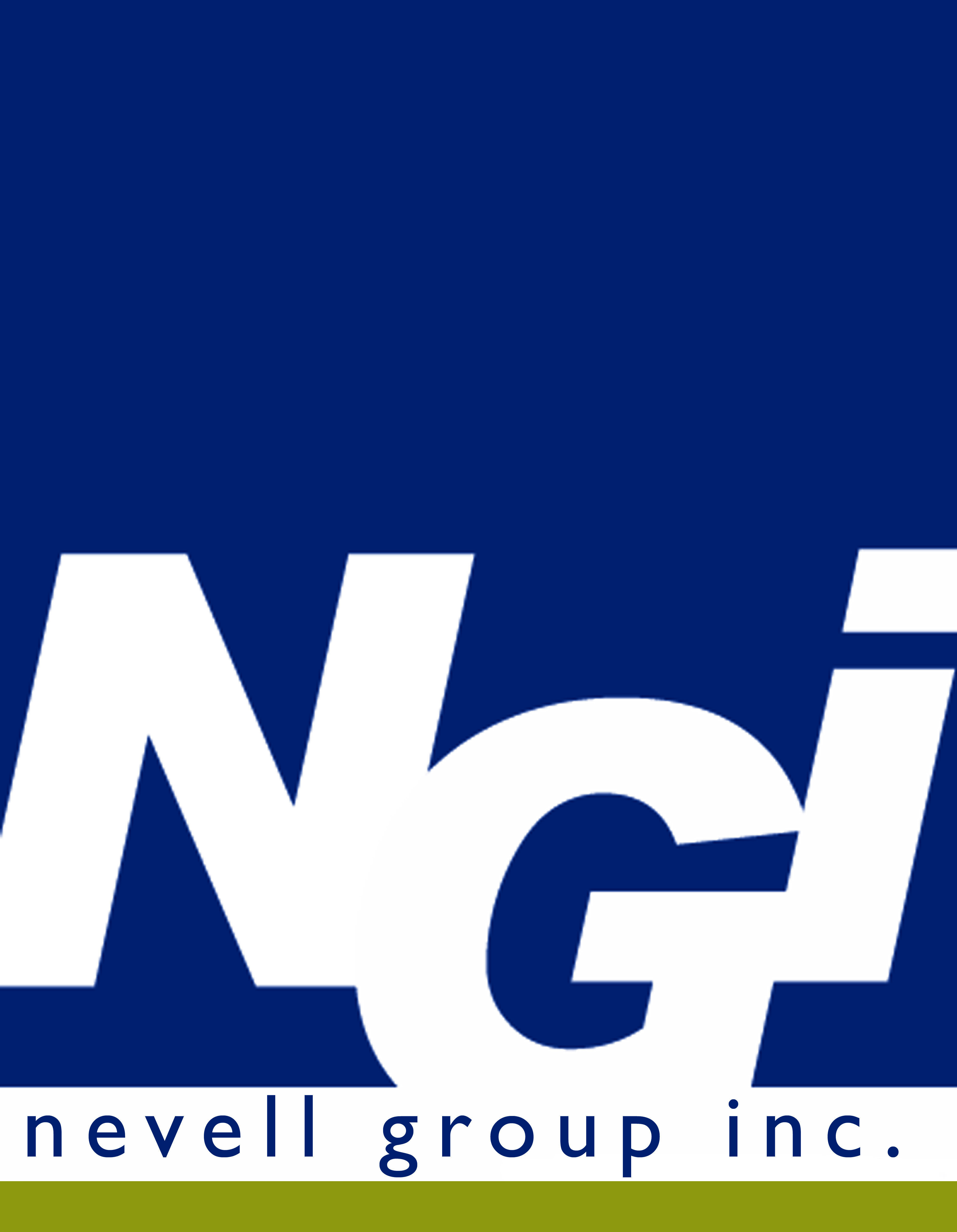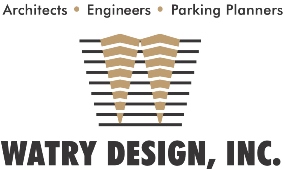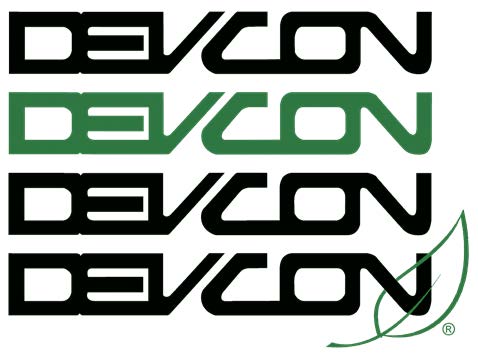 SMALL BUSINESS SPONSORS


PRINT SPONSOR

The 2018 Conference featured the following program:
8:30 a.m. - 9:30 a.m.

Conference Registration & Continental Breakfast

9:30 a.m. - 10:30 a.m.

(1.0 DBIA CEU)

(1 AIA Learning Unit)

Welcome and General Session

Barbara Bryson, Creating a Culture of Predictable Outcomes

Most players in the design and construction industry believe in the magic of selecting the perfect delivery process. However, it is well documented that a great team can overcome the deficiencies of a poor process and even a poor contract, but no process can ever overcome the deficiencies of a lousy team or an owner/client that does not take their responsibilities seriously. The real truth is, predictable outcomes for projects are a product of team culture, not process.

Concurrent Education

TRACK 1

TRACK 2

TRACK 3

10:45 a.m. - 12:00 p.m.

(1.0 DBIA CEU)

(1 AIA Learning Unit)

WORKSHOP #1:

Highly Collaborative Progressive Design-Build Environment Ensures Airport's Expectations Were Met

Watry Design, Inc., San Diego County Regional Airport Authority, Swinerton Builders, Gensler

WORKSHOP #2:

Progressive Design-Build: 1 Team, 2 Projects, 8 Lessons

AC Martin, San Diego State University, Clark Construction

WORKSHOP #3:

Technology Tool Box -

Using Technology Workflows as a Key "Player" on Your Design-Build Team and Virtual Reality Modeling for Design-Build Construction

Pankow, McCarthy Building Companies

12:15 p.m. - 1:45 p.m.

(1.0 DBIA CEU)

(1 AIA Learning Unit)

Lunch with Keynote

Mike Robbins, Bring Your Whole Self to Work

For us to truly succeed, especially in today's diverse and ever-changing business world, we must be willing to bring our whole selves to the work that we do. And, for the teams and organizations that we lead or are a part of to thrive, it's essential to create an environment where people feel safe enough to bring all of who they are to work, as well. When we operate with courage, trust, and vulnerability we're able to unlock innovation, connection, and performance at the highest level for ourselves and those around us.

2:00 p.m. - 3:15 p.m.

(1.0 DBIA CEU)

(1 AIA Learning Unit)

WORKSHOP #1:

Who's got the right stuff? This interactive session explores what makes for great collaboration.

Traits | Structure | Culture | Behavior

San Francisco International Airport, Cedars Sinai Medical Center, Gensler, McCarthy Building Companies, Clark Construction

WORKSHOP #2:

Making Progressive Design-Build Better!

XL Construction, DES Architects + Engineers, San Mateo County Community College District

WORKSHOP #3:

The Report Card is In. What We Have Learned Implementing Collaborative Design-Build

McCarthy Building Companies, Inc., The California State University, San Juan Unified School District

3:30 p.m. – 4:45 p.m.

(1.0 DBIA CEU)

(1 AIA Learning Unit)

WORKSHOP #1:

How to Develop and Sustain High-Performance Design Build Teams for Complex Projects

SmithGroupJJR, County of Alameda, Clark Construction

WORKSHOP #2:

Design Build Net Zero for Community Colleges

Level 10, Palomar College, BNIM Architects

WORKSHOP #3:

Building the Future: Merced 2020 Campus Expansion

Webcor Builders Inc., Mahlum Architects, Inc., Plenary Group, UC Merced 2020 Project

5:00 p.m. - 6:00 p.m.

Young Professionals Session

Meet, greet and discussion for DBIA-WPR Young Professionals

5:00 p.m. - 6:00 p.m.

Awards Registration

5:30 p.m. - 6:30 p.m.

Awards Cocktail Reception

6:30 p.m. - 8:30 p.m.

(1.5 DBIA CEU)

Awards Dinner and Program
2017 First Annual Regional Conference Details
The first annual regional conference was a huge success! The conference featured engaging keynote speakers, panel sessions, and an awards ceremony with winning projects - all at a beautiful venue, the Westin of Pasadena.
Thank you to those who attended!
Regional Conference Presentations
Please follow the links below to access the presentation slide decks from our Regional Conference.
Journey to Double 00 Opening Session by Pat Nemeth
Keynote Presentation by Rex Miller
Progressive Design-Build in Community Colleges
You're Gonna Need a Bigger Table
Innovative Tools to Win and Deliver a Design-Build Project
California High Speed Rail - Connecting and Transforming California
Awards Dinner Presentation slide deck - State Architect Presentation by Chester Widom
Leaders in Integration Series
How does design build shape your business? What impact does it have on your teams? We asked some of the Design Build industry leaders for their insight and specific perspective on the topics. Check out what they had to say as part of our Leaders in Integration series:
Integration + Collaboration = Success
THANK YOU TO OUR SPEAKERS!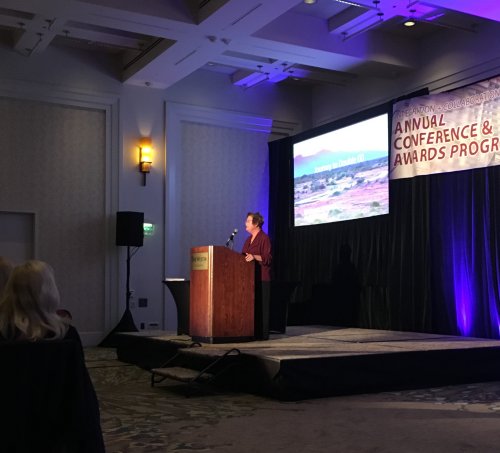 Pat Nemeth, Sharp Healthcare
Journey to Double 00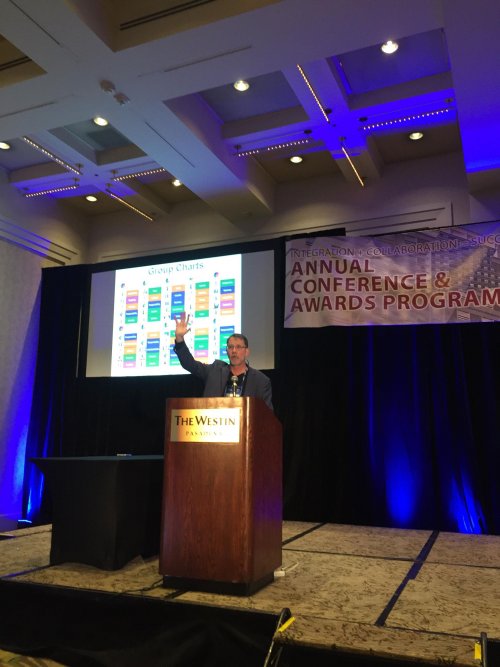 Rex Miller
Mindshift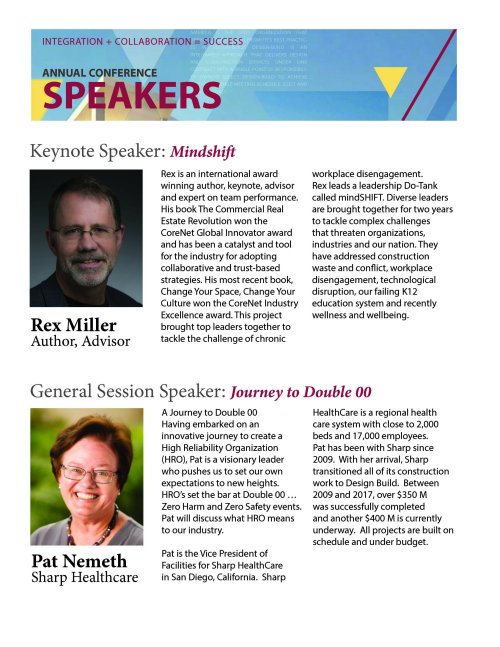 THANK YOU TO OUR SPONSORS!
Gold level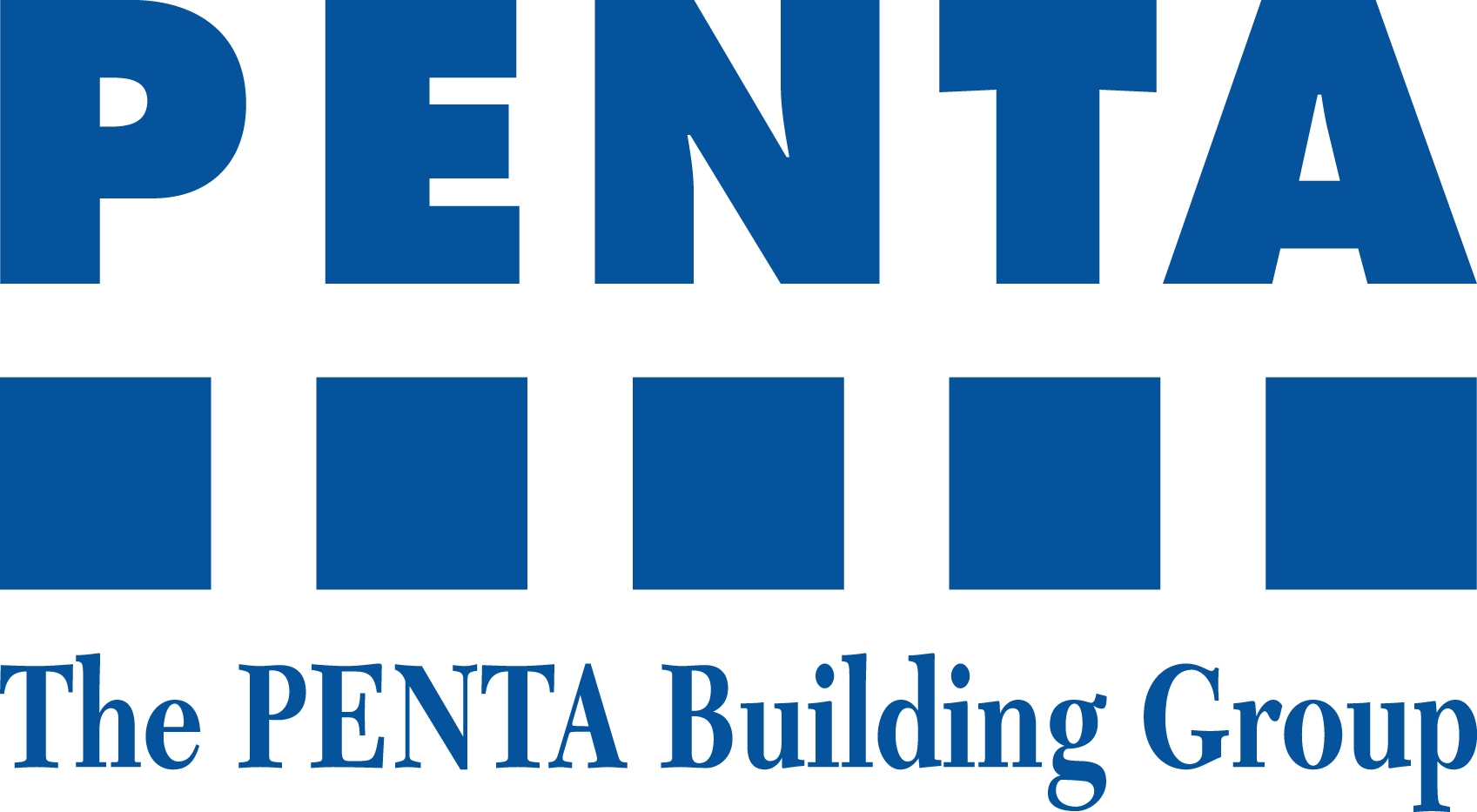 Silver Level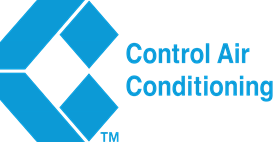 Bronze Level