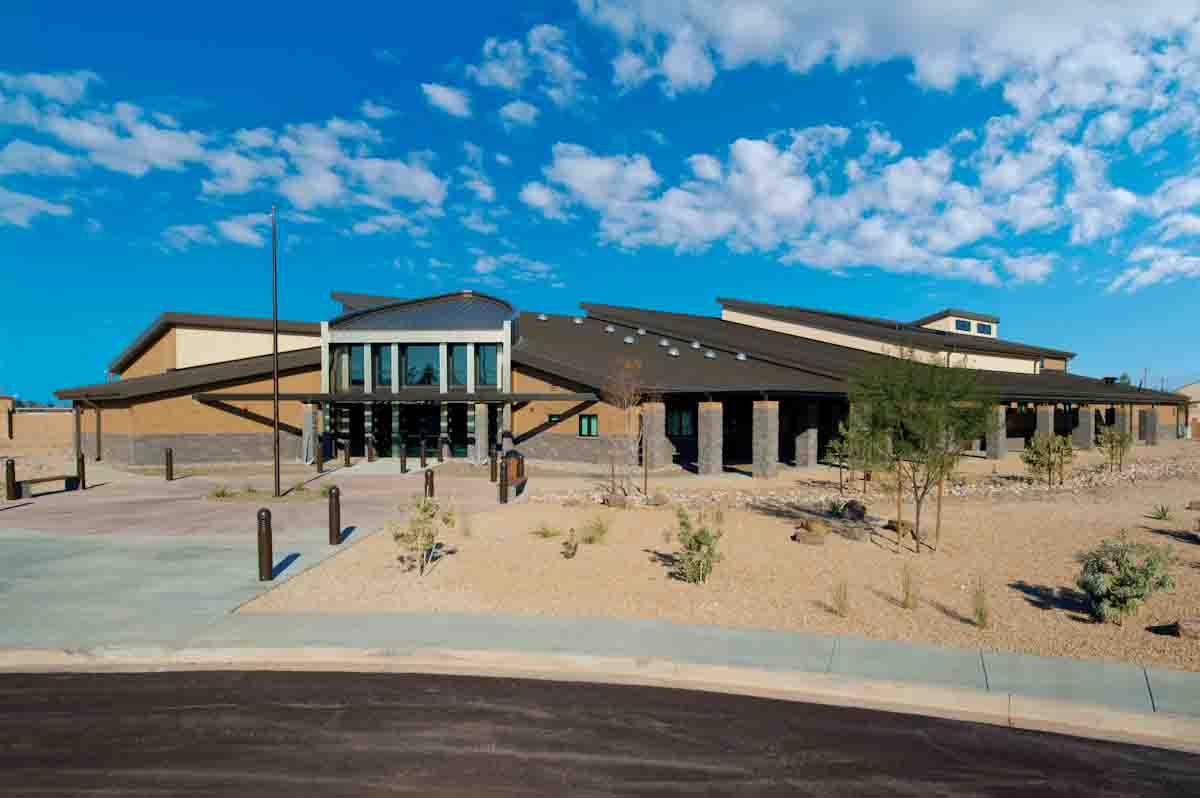 Design-Build Navy Operation Support Center Celebrates Ribbon-Cutting
A&D GC Inc. becomes the first Small Business to hand over to both the Navy and Air force a certified LEED Platinum building! The new Navy Operational Support Center built by A&D General Contracting Inc. at Luke Air Force Base was given the most prestigious and coveted level of certification for leadership in Energy and Environmental design by USGBC.
"This was truly a team effort between A&D GC Inc., Tectonics Architects, and Brummitt Energy Associates, and the rest of the team" explained Andrew Otero, President of A&D GC Inc…"Without question, this new center exemplifies the very epitome of cooperation, total commitment and cooperative partnership between Contractor and Government".
Additional Design/Build team members included Green Ideas for LEED consulting, SC Engineers Inc. for mechanical engineering, and Epic Consulting Engineers Inc. for electrical engineering.
The new NOSC is a 32,000 SF one story Military Construction project that renders operational training, and administrative support for the Navy Reserves' mission that is to provide mission-capable units and individuals to the Navy's active duty component throughout the full range of operations during peacetime and war. The building accommodates full-time command and administrative staff and over 800 reservists during drill weekends.