Application: Click here to follow link. The 2020 Scholarship application period has closed.
Congratulations to the 2020 Scholarship recipients:
| | |
| --- | --- |
| Student | School |
| Alexandra Zhao | University of California, Berkeley |
| Andree Elian Barraza | California State University, Chico |
| Cian Amor | Cal Polytechnic State University |
| Dominic Venezia | University of Hawaii at Manoa |
| Evan Rossi | San Diego State University |
| Ricardo Borunda Lucero | University of Nevada, Las Vegas |
DBIA Western Pacific Region offered $4,000 scholarships to qualified students pursuing a design or construction related degree at selected universities in the western US. Eligible students were invited to submit application by April 3, 2020.
Thank you to our seven special sponsors that ensured continuity of the program during Covid-19 challenges.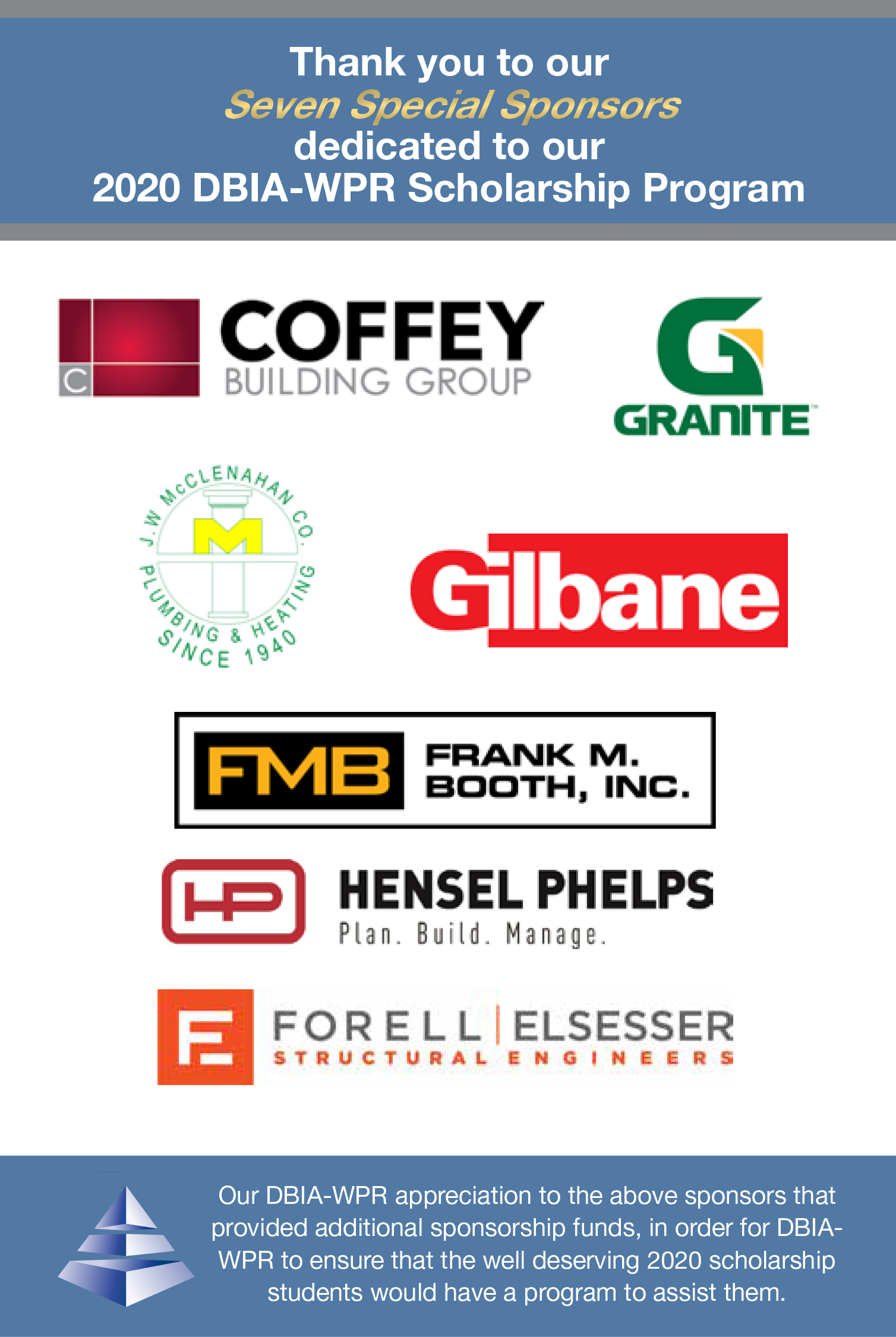 2019 DBIA-WPR Scholarship Recipients
Winners were recognized at DBIA's Annual Award Banquet on May 16, 2019 in Napa. Congratulations to:
Jeffrey Feghaly, ASU
Jeff Meier, CSUS
William Santoyo, CSULB
Lin Htet Kyaw, Stanford
Martine Clerrobrun, ASU
Pablo Cabrera, CSU Fresno
Mohammad Aldaaja, ASU
Michelle Filanc, SDSU
William Vail, UA
Cheyenne Capener, CPP
Hailee Malins, CPSLO
Shadden Abdalla, UNLV
Click here to view the flyer as a pdf.