2012 DBIA WPR Award Winner: Sharp Chula Vista Emergency Department Expansion, Hensel Phelps, Southland Industries
Skip sidebar features and jump directly to main page content.
Skip page content and jump directly to page footer.
Young Professionals (Bay)
Date: April 19, 2018
Time: 4pm to 7pm
Location: San Francisco, CA
Description: Bay Chapter Young Professionals April Project Tour and Mixer. The second Young Professionals event of 2018 in the Bay area. The event will take place on April 19th and will involve a jobsite tour of Salesforce Tower (Floors 34-36) followed by a networking mixer at Roy's in San Francisco. The site visit will start at 4 PM and networking mixer at 6 PM.
Site visit tour will be given by WeWork, Andres Florez, Development Project Manager.
Tour will meet and start from:
Salesforce Tower - 415 Mission St., San Francisco CA 94105
Mixer: Roy's - 575 Mission Street, San Francisco, CA 94105
Click here to register online. Click here to download flyer.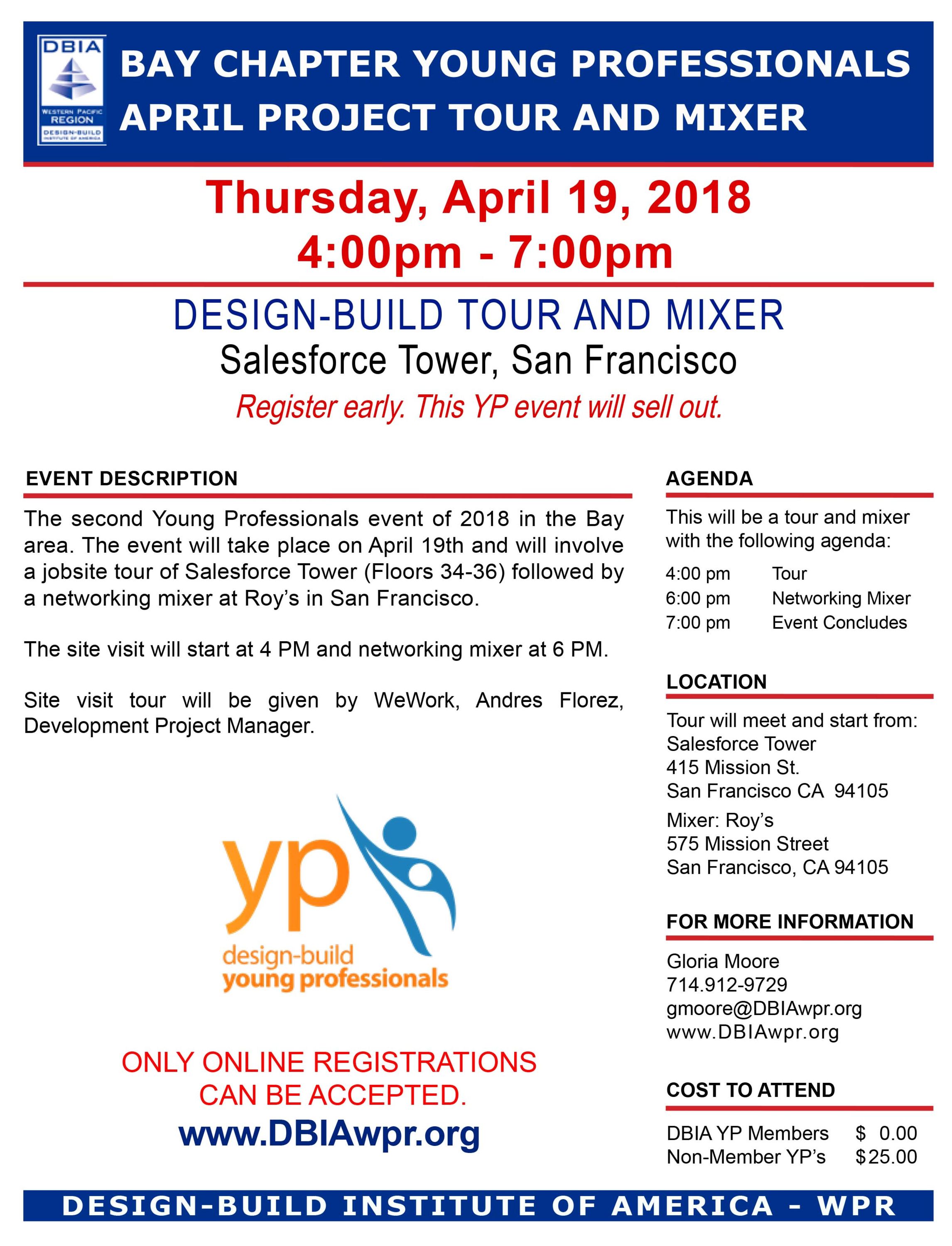 Bay Chapter Young Professionals April Project Tour and Mixer 4/19/18
Tour: Salesforce Tower
San Francisco
CA
Thursday, April 19, 2018 4:00 PM - 7:00 PM
16


Days
23


Hours
54


Minutes
Countdown
Event Management Software
powered by Cvent